EasyJet returns to Ancona Airport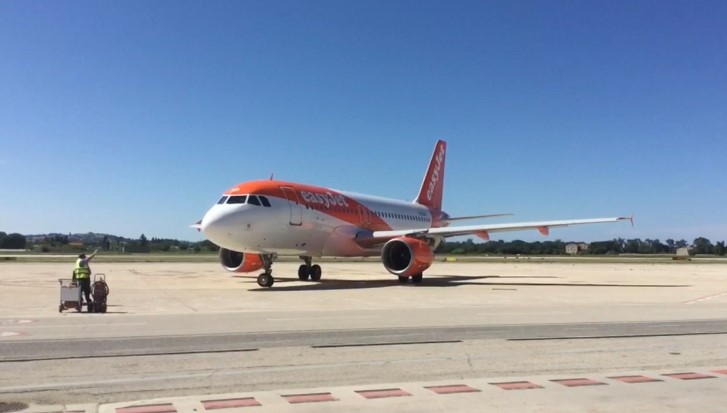 EasyJet, Europe's leading airline,  after the success achieved in  the pre-pandemic  years with the flights from London Gatwick to Ancona, which recorded  excellent load factors, returns to fly to Ancona airport from summer 2023.
London Gatwick – Ancona flights will start on July 03rd and will continue throughout the summer season with two weekly frequencies, on Monday and on Friday.
The flights can be already booked on the website of the airline www.easyjet.com, on the mobile app and on the GDS channels.
Dr. Alexander D'Orsogna – CEO of Ancona International Airport  –  is very satisfied with the announcement of easyJet flights, stating: "easyJet's return to Ancona airport is a great success for Ancona Airport and the result of the joint commitment and collaboration between the airport management company and the Marche Region. Thepresence of easyJet in Ancona represents a further expansion of the offer of Ancona Airport network  and an opportunity to develop further the incoming traffic to Marche Region, a destination that has always been appreciated by Anglo-Saxon tourists".
Lorenzo Lagorio, Country Manager of easyJet Italia, commented: "By announcing today the resumption of our summer flight from London Gatwick to Ancona we confirm our commitment to Ancona Raffaello Sanzio Airport. Le Marche is a dream destination for our British customers, but with this flight we also plan to bring many Marche passengers to visit London and the United Kingdom, starting next July 3rd."